The home is where the heart is and so should comfort and safety be as well. Ontario weather can vary as a four-season climate envelopes the province. An uncomfortable house is a cause of anxiety and worry for your family. Titanium Insulation helps you seal your home so you can focus on things that truly matter – caring for the family.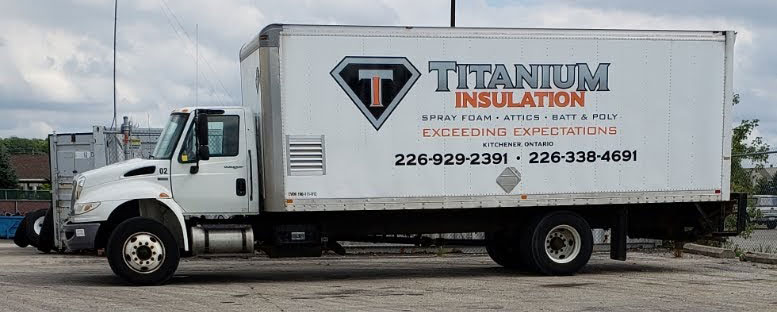 Since 2000, Titanium Insulation exceeds expectations in keeping homeowners warm. We service across wider communities from Waterloo Region to Guelph/Eramosa, Brant County, Oxford County, and to Perth County, brandishing an unparalleled service ranging from urethane spray foam, attic insulation, fiberglass batt insulation, vapour barrier, and basement roll blanket.
Family Owned and Operated
We are a family-owned and operated insulation service provider. Our family values have guided us through the years to keep sustainable relationships with clients, while also ensuring the quality standards of our services all throughout. We aren't just a family-owned business, Titanium Insulation is proudly local, which helped us understand the needs of Ontario families.
Energy Efficiency
Insulation is the best option to save on energy by reducing costs on the heating and cooling of your home. A well-insulated house reinforces your heating and air conditioning systems by retaining heat in the winters and holding at cool temperature during the summers. The team at Titanium Insulation provides simple and effective insulation solutions to reduce your energy usage and to minimize the strain on your HVAC systems.
Exceeding Expectations
With years of experience in insulating attics, floors and duct systems, Titanium Insulation continues to exceed expectations, building better living spaces for our clients here in Ontario. Our highly experienced staff execute their functions with effectiveness and efficiency in mind. We commit ourselves to set out insulation services that are second to none every step of the way.
Licensed and Insured
Titanium Insulation has Canadian Urethane Foam Contractors Association Inc. (CUFCA) certification built from years of exceptional performance. We extend premium insulation products and services to the Waterloo Region, Guelph/Eramosa, Brant County, Oxford County, and Perth County. This achievement solidifies our industry position while pushing us to evolve into a more valuable organization through rendering improved services year after year.
Fully Trained Staff
We work with the most skilled and experienced insulation specialists in Ontario. Our staff is up to date with all of the latest industry practices and is equipped with the best skills in insulation servicing. Titanium Insulation specialists hold certifications recognized by industry authorities, with a growing list of satisfied clients to show for their expertise.